Melissa Purcell, who wrote in 2014 on her blog My Humorous Mommy Life! about some of the summertime activities to keep kids busy.
Homemade Slime: http://www.skiptomylou.org/2009/07/24/how-to-make-gak-slime/.  This is free of Borax, and has only two ingredients.  This page also has some other activities to try out, along with other slime recipes.
Yo Yo Balloons: http://www.skiptomylou.org/2010/06/24/yo-yo-balloons-from-jessica-of-zakka-life/ — instructions are all there, but the youtube video is no longer available.  However, I found one that gives you an easy idea to work with
Chalk Paint: http://www.skiptomylou.org/2009/07/27/chalk-paint/ — if you have a sidewalk, give the kids a chance to make huge art in public!  Starch and water and food colours.  Add foam brushes and kids and your work is done!
Homemade Playdough: http://www.skiptomylou.org/2008/08/26/homemade-playdough/ — another fun creative kinetic easy recipe.
33 Activities under 10$ that will keep your kids busy all summer:  http://www.buzzfeed.com/mikespohr/activities-that-will-keep-your-kids-busy-all-sum — Wow, they ain't kidding!  Here are some of the offerings: Coloured tape to make roads in the bedroom, or an outdoor board game; Chalk and sponge bullseye game; Exploding paint bags; painting on wet glue with food colouring (seems like a great way to learn about the colour wheel, mixing colours and all that); DIY a throwing tarp; A Jenga-style tower out of cut up sponges; A river in the back yard (what kid can resist a river?); Taping a paper towel to the wall keeps toddlers busy; Pipe cleaners and a colander does the same; Use burlap to make a sewing station; Experimentation using water marbles;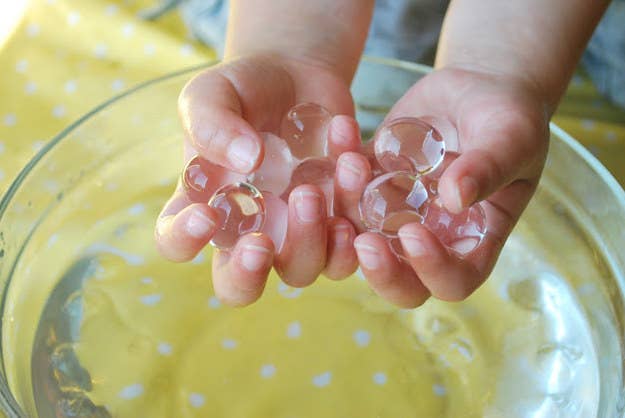 A cool science experiment yielding alien bubbles; Extract DNA from Strawberries!; run balloon rockets; Bowl using erasers and marble; string up the hallway for Mission Impossible; Make soap clouds; Popcorn Olympics; Giant Bubbles; Decorate T-shirts with crayons; Marble Racetrack; Outdoor obstacle course
Summer bingo: http://www.enjoyutah.org/2012/04/summer-bingo-with-resources.html
Get creative with science:  http://www.pinterest.com/redtedart/science/; http://www.growingajeweledrose.com/2013/05/science-fun-for-kids.html — these pinterest ideas can get your child's STEM on (Science Technology Engineering Mathematics).
STEM the summer Slide: http://www.middleweb.com/15579/ideas-activities-stem-summer-slide/ — another site with science experiment ideas, including a checklist to watch for as you do these activities.
Break the Monotony: Summertime Activities for the Kids.
Purcell, M. (2014, June 2). Break the Monotony: Summertime Activities for the Kids. Retrieved from My Humorous Mommy Life! And, the Many Inbetweens ….: https://myhumorousmommylife.wordpress.com/2014/06/02/break-the-monotony-summertime-activities-for-the-kids/